My cookie packages are being shipped tomorrow. I went with two recipes that I've never tried before. I was in a brave mood..I hope the recipients are also. (Nah, they're pretty damn good).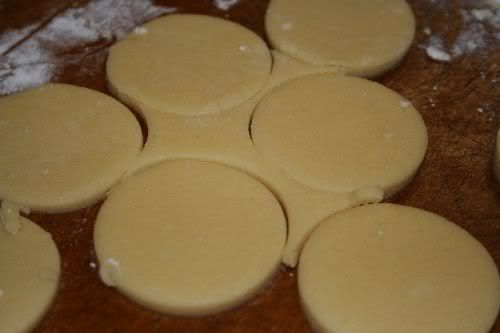 My first two batches were christmas trees, doves, bells, stars and angels....the shapes turned out great, but I chickened out on decorating them. What a pain! So, I decided I would use my smallest biscuit cutter and make "christmas tree ornaments" LOL.
icing: powdered sugar, vanilla extract, milk and food coloring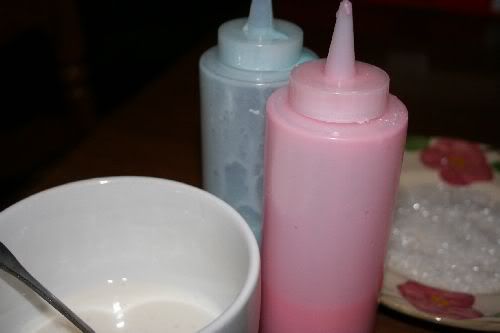 ice crystals and sprinkles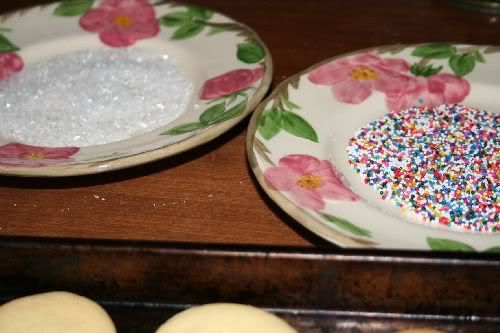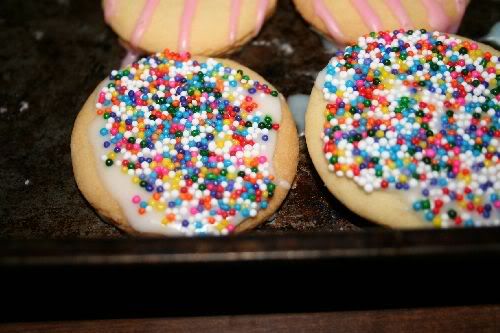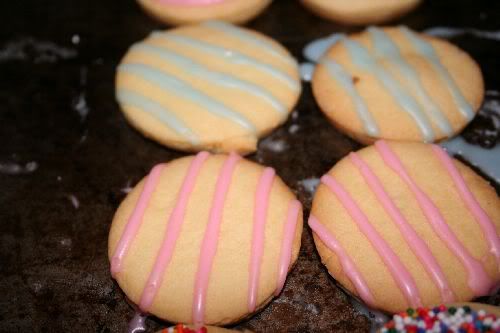 I made these in both pink and blue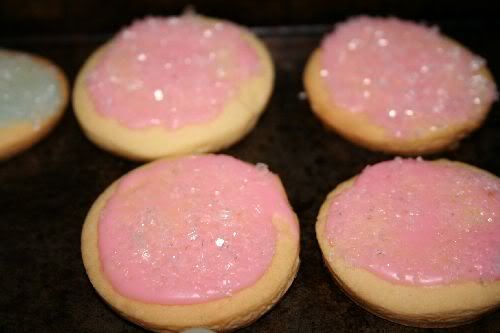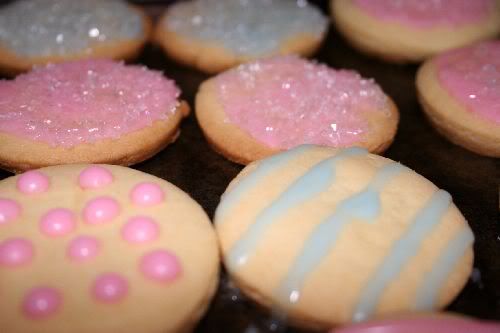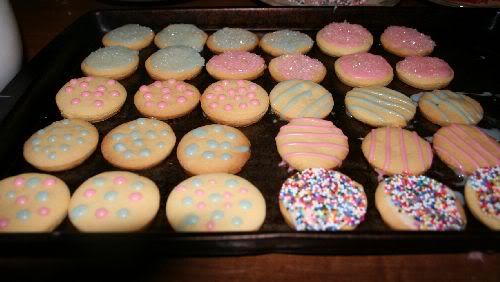 tins contained the sugar cookies and domino cookies.